Patient Appointments
Patients are seen by scheduled appointments during regular office hours, Monday through Friday from 7:30 am to 4:30 pm. Dr. Lincoln and her Nurse Practitioners Courtney Mitchell and
Andrea Brune are able to see your child for well visits and sick visits.
Scheduling Well-Child Exams
Patients are seen by scheduled appointments during our regular office hours. Please schedule well child exams at least one month ahead when possible. We schedule well exams up to 6 months in advance.
To schedule an appointment you may:
Call the office during regular office hours.
Leave a message for the front office staff after regular office hours. Calls are returned the following day.
E-mail a request to our front office staff. E-mail is checked on regular business days.
(more info in patient area)
Newborns and young infants less than 2 months of age are asked to schedule well exams first thing in the morning and right after lunch whenever possible. During these clinic hours the wait time and exposure to sick children is minimal. During flu season older children (2 years and up) are asked to delay their well exams until spring whenever possible. Limiting well exams December though February ensures that timely appointment slots will be available when your child is sick. Please speak to the front desk or one of our medical assistants if you have questions about our well exam scheduling policies. When your child is sick the physician and staff at Pediatric Junction are here to help. Daily appointment times are reserved for our physician to see children who are ill. This means that same-day appointments are available in most cases. Please contact the front desk (ext 1) to schedule an appointment. If you are not sure whether or not your child needs to be seen, please call the office. You may leave a message for a member of the clinical staff at ext 7. Calls are returned daily. Please do not e-mail requests for same day sick visit appointments.
Walk-In Requests for Appointments
Sick patients are seen by scheduled appointments rather than walk-in visits. If you child is ill and needs an appointment it is best to call and speak to the front desk (ext 1). Every effort is made to see sick children in a timely manner. If you feel your child needs urgent medical care, our doctor should speak with you immediately. At times you may be asked to bring your child to the office immediately rather than go to the emergency room. Urgent work-in visits are often necessary in pediatrics. Although this may cause regular appointments to run late at times it helps keep Pediatric Junction patients safe and out of the emergency room. Your understanding and patience in regards to urgent work-in visits is appreciated. It is very important that your child's complete medical record, including vaccination record, be available for our physician at the time of your first appointment and be kept up-to-date thereafter. Please bring your current insurance card, payment for service, immunization record, and list of current medications to all appointments.
Arriving for Appointments
In order to verify insurance coverage prior to each appointment, it is best to arrive 10 minutes prior to your appointment time. Late arrivals (15 minutes or more) will be rescheduled. They will be considered missed appointments and subject to a $50 missed appointment charge. New patients please arrive 30 minutes prior to appointment time to allow time to enter new patient information and to fill out paperwork. If you have new insurance please arrive 15 minutes ahead of time so you child's file can be updated.
Waiting for Appointments
You may wait in the well waiting room if you and your children are well and scheduled for a well exam. All other appointment types will be asked to wait in the general waiting areas. Our waiting room policy was established by Dr. Lincoln to best protect well children. Exceptions to the policy must be cleared with a physician. All waiting areas are cleaned regularly and upon request. Clean toys are available at the front desk for your children to have in the sick waiting room. These toys are kept with you throughout your stay in the office and then cleaned before another use. Hand sanitizer is available in the waiting area for your convenience. Please alert the front desk if your child has a rash with a fever so you can be moved to an exam room right away. The staff at Pediatric Junction is committed to seeing your child in a timely manner. However, in-office emergencies and urgent work-in visits mean your appointment time may be delayed. Please speak to someone at the front desk if you have questions regarding the wait time or you are concerned about your child's condition.
Canceling Appointments
Your appointment time is a reserved time for you and your child. Please give 24 hours notice for cancellations so that the time may be made available to other Pediatric Junction patients. Cancellations with less than 24 hour notice may be assessed a $50 charge.
Missed Appointments
It is your responsibility to remember your appointments. We will attempt to make reminder calls for well child visits as we understand that these appointments are often booked in advance. Missed appointments may be assessed a $50 charge.
Login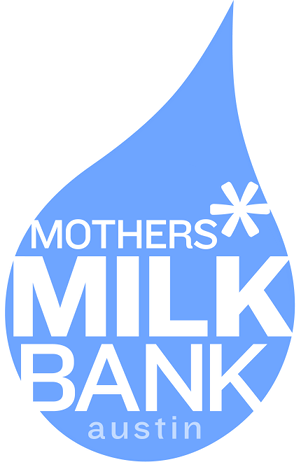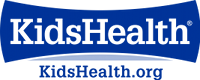 Second Hand Smoke is Dangerous
Reading is Essential