Love Meets Medicine
All Aboard for the Junction!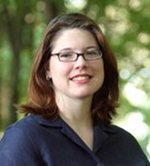 Dr. Anna Lincoln, MD FAAP
Board Certified Pediatrician
Fellows of the American Academy of Pediatrics (FAAP)
Being a good physician was just the beginning. Dr. Lincoln's love of medicine and family seeded an idea that became a dream and now reality. Pediatric Junction is about the way
Dr. Lincoln thinks pediatrics should be practiced:
A Medical Home Not A Doctor's Office
Empowering Families To Be Involved
Showing Compassion And Respect
Information Always Available
Hugs And Prayers With Medical Knowledge
Dr. Lincoln is proud to work alongside Nurse Practitioners Courtney Mitchell and Andrea Brune. The Academy of Pediatrics (AAP) has endorsed the value of having a
medical home.
What a special bonus to be located in Old Town Buda in the historic home of Dr. Lauderdale.
---
Important Information for PJ Families Regarding Coronavirus
These information is for Pediatric Junction patients and families only and does not replace medical advice. (updated 10/12/20)
NOW OFFERING VIRTUAL VISITS for established patients during regular office hours and Saturdays, 8:00 am until noon. For the health and safety of our staff and patients, we are currently not accepting walk-in appointments. Click HERE (AQUI) for details.
We continue to diligently work to make sure we are keeping your children's health on the right track during the COVID Pandemic. There is a lot of new information since our last update; please read carefully.

OFFICE SCHEDULE: We continue our regular hours M-F 7:30-4:30 and Saturdays 8 until noon. We will be open for special holiday clinics coming up so be on the lookout for more information. There are NO WALK-IN appointments at this time. We are committed to safely distancing our patient families as we adhere to the strict healthcare safety guidelines of the Texas Medical Board and Centers for Disease Control. As a result, some appointment "shuffling" has to take place, and we will contact you with updated appointment information should a reschedule be necessary. We are striving to do more advance scheduling, but changes are likely in the coming weeks and months as we do not know what the sick burden will be for both staff and PJ families as we enter the respiratory season.
COVID TESTING: A virtual appointment with one of our providers should be scheduled if there has been a COVID exposure to anyone in the home. As each situation is different and the testing options complicated, this is the best way to get personalized advice for your situation. We currently participate in a COVID Testing Referral Program. With different COVID tests and testing techniques available, this program is currently the preferred method to get timely reliable results for our patients. It is the more accurate PCR deep nasal swab, with results typically in 2-3 days directly to us. If you seek testing elsewhere, you may be required to see a provider, which increases your cost. Although rapid testing can be helpful in some cases, a negative rapid antigen test is not accepted by most schools and employers. Bottom line: Let us help you through the maze of information during this continued COVID pandemic.
FLU VACCINES: Getting the annual flu vaccine has always been the most important way we can help protect ourselves, our loved ones, and our community from influenza. It saves lives, plain and simple. Please prioritize getting your family vaccinated! Our flu clinics are all new this year and are drive-up by appointment only! We have already vaccinated hundreds of patients (almost 1000!) and gotten positive feedback about our continued efforts to protect your family with in-car vaccinations. Here is a copy of the email with the link to schedule.
WELL EXAMs: Well exams are an essential part of your child's health, especially when they are due for vaccines. We are asking all children through age 4 to come for well exams and not delay, in order to receive immunizations and important growth and developmental assessments. With our protocols in place, we are now able to accommodate older patients as well, especially those requiring vaccines.
Please also consider a virtual well exam for children 5 and older, regardless of the birthday or timing of the 2019 exam; with the exception of a few Aetna plans, all carriers should allow this. Although not ideal without a physical exam, many components of the well exam are actually easier when we are not donned in masks and face shields; you and the provider can make a plan for any in-office follow-up that may be required, such as lab work, vaccines or sports physicals.
VIRTUAL VISITs: Many older well exams, sick visits and follow-ups can continue to be done as virtual visits securely on Spruce. This may be changing as insurance carriers modify virtual visit coverage policies, despite the American Academy of Pediatrics' urging to continue at least 90 days after expiration of the national public health emergency. When you request to schedule, please let us know if you are interested in a virtual visit, and be sure to understand your insurance coverage.
SICK VISITs: As we head into cold and flu season, regardless of what that looks like, there will be a need for more in-office sick visits. Beginning a visit on the phone or as a virtual visit can help minimize the time patients are in the office and plan for distancing patient families. Some concerns are best addressed in-person, and we are proud to announce the opening of our new clinic space, the Caboose, located adjacent to the main building. Expanding our number of exam rooms allows us to continue our stringent disinfection protocols and distance our families. Many sick care physical exams, vitals, and vaccines can be done safely in your personal vehicle, limiting your exposure and conserving clinical disinfecting supplies.
COPAYS & COST-SHARING: Beginning in June, some insurance plans began requiring copays and cost-sharing for families similar to in-office visits prior to the crisis. While they may continue to cover virtual visits, the level of coverage may change, and you may be responsible for your copay, co-insurance and/or deductibles. We have prepared a table with some of this information, however, WE HIGHLY RECOMMEND YOU CONTACT YOUR INSURANCE CARRIER TO VERIFY ONGOING COVERAGE. If your insurance stops covering virtual visits, they may still be an option for your family; we may offer cash-pay pricing. Some plans, such as all state insurance plans, do not contractually allow this, however. If you have questions regarding the cost of this service to you, please let us know. We are working hard to keep our Pediatric Junction families connected to your medical home here!
APPOINTMENT CHECK-IN: Process your payments and complete the check-in process prior to your appointment if possible. (Phreesia in-office pads are not available.) In most cases you will receive an email before your appointment. Sometimes there is a balance on your Phreesia check-in which could be pending insurance. Please message in Spruce any billing concerns. In-office appointments receive a text message on the day of the visit; simply reply "HERE" when you arrive and wait in your car for instructions. Virtual visits receive a Spruce message 30-60 minutes prior to the appointment to give ample time to complete check-in and collect vitals at home if able; reply "READY" to consent and begin the process.
COVID RISK-ASSESSMENT SCREENING: All staff, patients, and caregivers will complete screening prior to any visit, virtual or in-person, as required by the Texas Medical Board. Screening includes review of recent symptoms and exposure, as well as an in-office temperature check. For screening purposes, CDC considers a temperature of 100.0°F or greater as significant. In our efforts to minimize exposure, we ask that only one or two well caregivers come to in-office appointments at this time. To meet current healthcare requirements, all adults and cooperative children over 2 years of age must wear a mask, even for healthcare delivered in your personal vehicle. Masks must fit over the nose and mouth and be properly worn at all times while in the office or during a parking lot visit.
MAJOR CARRIER TELEHEALTH COVERAGE* / Cobertura de Telesalud*
UPDATED 12/1/2020 (a partir del 12/1/20)

Insurance

Seguro

Virtual Coverage End Date

Fecha de finalización de cobertura virtual

Cost Sharing**

Compratir costos**

Aetna

12/31/20

Yes

BCBS of Texas / Health Select

12/31/20

No

BCBS FED / Self-Funded

12/31/20

Yes

BCBS UT Select

End of national public health emergency

Fin de la emergencia nacional de salud pública

Yes

Cigna

12/31/20

Yes

GEHA

12/31/20

Yes, for non-COVID related effective 10/1/20

Humana

12/31/20

No

Medicaid / CHIP

12/31/20

No

OSCAR

Date Unknown / Fecha desconocida

Yes

Scott & White

Date Unknown / Fecha desconocida

No

Scott & White Self-Funded

Date Unknown / Fecha desconocida

Yes

Sendero IdealCare

Date Unknown / Fecha desconocida

Yes

Seton

12/31/20

Yes

TML

Date Unknown / Fecha desconocida

Yes

Tricare

End of national public health emergency

Fin de la emergencia nacional de salud pública

No

UnitedHealthcare /

UHC All Savers

12/31/20

Yes, for non-COVID related effective 10/1/20

UHC Self-Funded

12/31/20

Yes

UMR

12/31/20

Yes, for non-COVID related effective 10/1/20

* This is only a guide; please contact your individual insurance company for plan-specific details.

** If YES, patient is responsible for copay, deductible and co-insurance normally associated with office visits.

* Esto es sólo una guía; comuníquese con su compañía de seguros individual para obtener detalles específicos del plan.

** En caso afirmativo, el paciente es responsable del copago, el deducible y el coseguro normalmente asociados con las visitas al consultorio.
CDC information on caring for yourself or someone in your home.
Current Patient Openings Available For:
Siblings, including foster siblings, with established families in the practice.
We accept most major private insurance plans. Please verify your coverage with your plan.
Login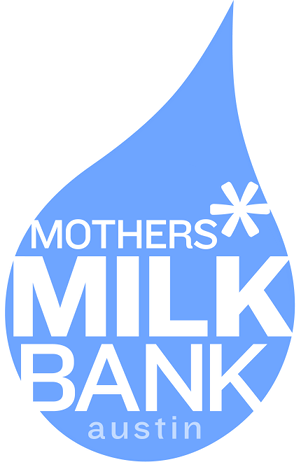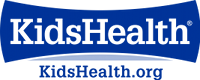 Second Hand Smoke is Dangerous
Reading is Essential